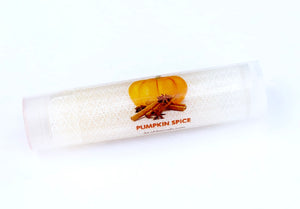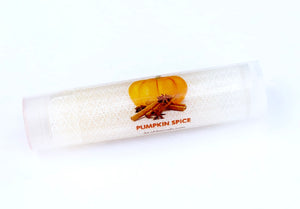 Pumpkin Spice
Experience the warm, cozy feeling of fall! Our Pumpkin Spice lip balm is made with natural ingredients, giving you soft, nourished lips with a hint of holiday cheer. Fall in love with Pumpkin Spice and treat your lips to a flavor so delightful, the season won't be complete without it.
This lip balm contains vitamins A, B, B6, C, D, E, K, calcium, copper, iron, magnesium, omega 9, omega 6, omega 3, phosphorus, protein, and zinc. It is easily absorbed by the skin and has anti-aging properties. It aids in the production of collagen and the healing of cold sores. 
Ingredients: Organic bees wax, Shea butter, Pumpkin seed butter, Coconut oil, Olive oil, Avocado oil, Macadamia nut oil, Apricot kernel oil, Jojoba oil, Grapeseed oil, Vitamin E oil, Aloe vera, Kukui nut oil, natural flavor oil.