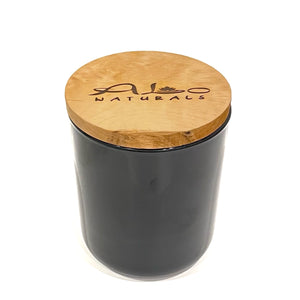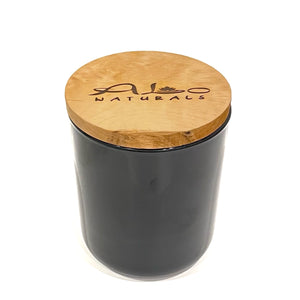 Oud, Amber & Resins
This masculine fragrance has notes of woody sandalwood, patchouli, amber, oud and rich resins.  Fresh and Clean!
Top: Bergamot, Lemon Rind
Middle: Lavender, Tulip, Violet
Base: Oud, Patchouli, Sandalwood, Resins, Amber
Hand poured with 13 ounces of soy wax in a translucent gray glass vessel with maple wood lid and a cotton wick for a bright flame.  Enjoy over 75 hours of burn time.