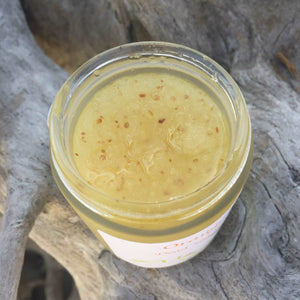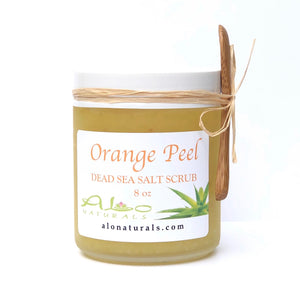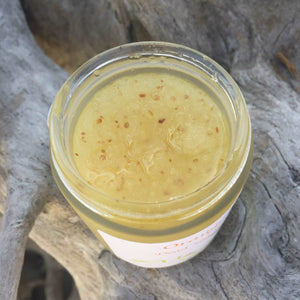 Orange Peel Dead Sea Salt Scrub
Orange essential oil helps to achieve bright, clear, and healthy skin.  It is known to be uplifting, reducing symptoms of anxiety and depression.
Dead Sea salt has been used for centuries to promote health and wellness, treat minor skin disorders, detoxify the body, aid in anti-aging, and improve blood circulation which promotes healing and renewal.  This salt has a lower sodium content than regular sea salt which balances minerals that feed and nourish the skin and body. 
Our scrubs promote soft, luxurious feeling skin. Simply rub on your hands, feet, and body either in the sink or shower.  Rinse and pat dry.
Ingredients:  Dead Sea Salt, Orange Peel, Sweet Almond Oil, Aloe Oil, Grape Seed Oil, and Sweet Orange Essential Oil.