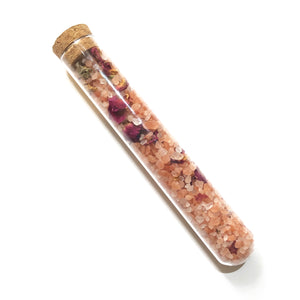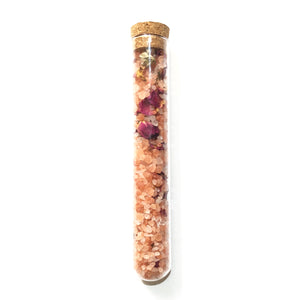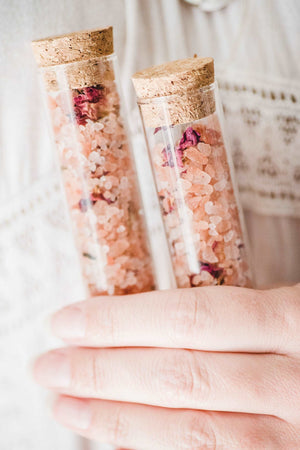 Himalayan Pink Rose Petal Bath Salt
We've paired Himalayan pink salt with red rose petals and scented it with natural rose oil.

  

Himalayan pink salt is known to be rich in over 80 minerals and trace elements, making it the purest form of salt.  It is known for its therapeutic properties, promoting relaxation of the body, and for its refreshing and energizing effects.

 

Rose oil is known to hydrate dry skin, clear acne, reduce signs of aging, minimize the appearance of scars, help with skin conditions such as eczema and rosacea, and soothe tired achy muscles.  In addition, rose oil is known to help ease depression and anxiety and promote relaxation!
Directions For Use: Pour salt into a warm bath. Sit back and relax!  Seal jar tightly in between uses.
Ingredients:  Himalayan Pink Salt, Red Rose Petals, and Natural Rose Scented Oil.