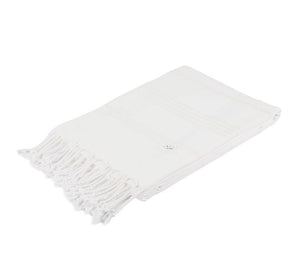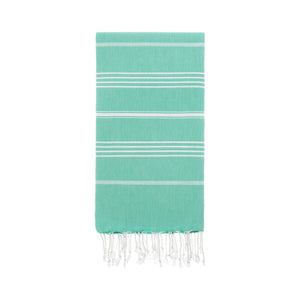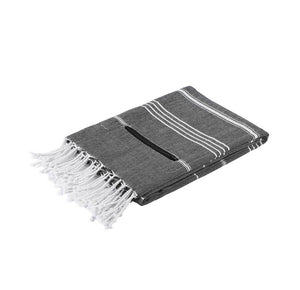 Azra Towel With Zipper Pocket
Same great Azra towel, with a small zipper pocket!  Big enough to hold keys, phone, & wallet.  Perfect for the beach!  
These beautiful striped towels are hand loomed from 100% Turkish Cotton.  They are the traditional flat-woven towels that were used in the legendary Turkish bath.  Known for their softness, absorbency, quick dry, light weight, hypoallergenic, and antimicrobial properties.  Perfect for everyday use after a bath, at the beach, pool, or picnic.  Can also be tied around and worn like a sarong, shawl, or scarf!  They fold up small making them perfect for travel.  Fair trade.
Measures 37" x 70".